"What the world needs now is love, sweet love
It's the only thing that there's just too little of
What the world needs now is love, sweet love
No, not just for some but for everyone"
– Hal David (Lyrics)
While I was recently teaching a class on "Knowing God," I kept hearing this song playing over and over in my head. I knew it wasn't just a coincidence but Holy Spirit speaking. So I stopped the class and played the song. I wept as I listened to words and felt God's heart for people.
Which brings me to my point. Jesus needs a facelift!
"What?" you say. Yes, have you recently checked out the reflection of Jesus that people see when they look at the Church? We're supposed to be known by our love, yet to people that haven't met Jesus for themselves, we're known for everything but that.
According to polls conducted by David Kinnaman and Gabe Lyons, authors of unChristian: What a New Generation Really Thinks About Christianity … And Why It Matters, people aren't impressed. These guys spent three years polling young, unchurched Americans to find out what they thought about Christianity. Millions of young people, they discovered, see us as judgmental, hypocritical, anti-homosexual, too political, insensitive—and boring.
Want to hear something even more disturbing? A shocking 50 percent of respondents said they base their negative views on personal contacts with Christians stating, "Many of those outside of Christianity … reject Jesus because they feel rejected by Christians."
This is horrible! Jesus looks nothing like Jesus!
Last time I read the gospels, it was pretty clear that Jesus' life, ministry and message wasn't about judgment. It was about the Kingdom of God invading earth and introducing us to God as our Father, the Trinity as our family, and giving mankind true identity through union with God.
Jesus didn't run from imperfect, broken people—he ran towards them.
He didn't hang out with the "holy Bible thumpers" of his day, but rather made friends with the very ones that were being hit over their heads with the rules. He broke the social and religious norms of his day by choosing to befriend the outcasts, the untouchables, the rejected, and the condemned. He ate meals with them, drank wine with them, and even defended them when they were put on trial by the religious. He condemned no one, turned none away, and healed everyone that asked. Heck, he even chose 12 regular guys to be his leaders rather than the so-called "holy rollers" of his day. Why? Because Pharisees have a huge problem—they value knowledge over love.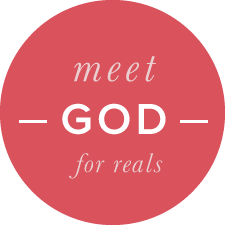 Knowledge makes people arrogant, but love builds them up.
1 Corinthians 8:1 GW
Isn't it interesting that one of the most beautiful and primary attributes of love is the antithesis of judgment? Love doesn't judge people; it ascribes worth to them. It gives honor to the dishonorable and grace to the underserving with no strings attached. Jesus' life and especially his death screams, "You are worth everything I am!"
He chose to give us the ultimate worth, without our involvement, permission, or even agreement simply because he loves us. He decided, "You're worth my blood, you're worth my pain, you're worth my suffering, you're worth my humility. You're worth my life. This is how much you're worth. You're worth all of me so that we can be one."
Moreover, he didn't leave a single person out. He ascribed indescribable worth to every human being on the planet.
Even the very ones who crucified him. It's the most accurate self-portrait of love ever painted.
So, now what? Where do we head from here, Church? How do we give Jesus a facelift?
Well, I'd say it's time for a revolution—a reboot, an overhaul of the whole darn enchilada. It's time for a radical return to the simplicity of love. It's who Jesus really is after all. It's time to start stop judging people and start loving people as Jesus does. He commanded us to love as we are loved, which is really so lavish it's incomprehensible. He ascribed the ultimate worth to us expecting us to do the same for others. And friends, every time we do this, Jesus' reflection gets a little less distorted, and the loveliness of His person can shine once again.